Check out our VIP Rewards Club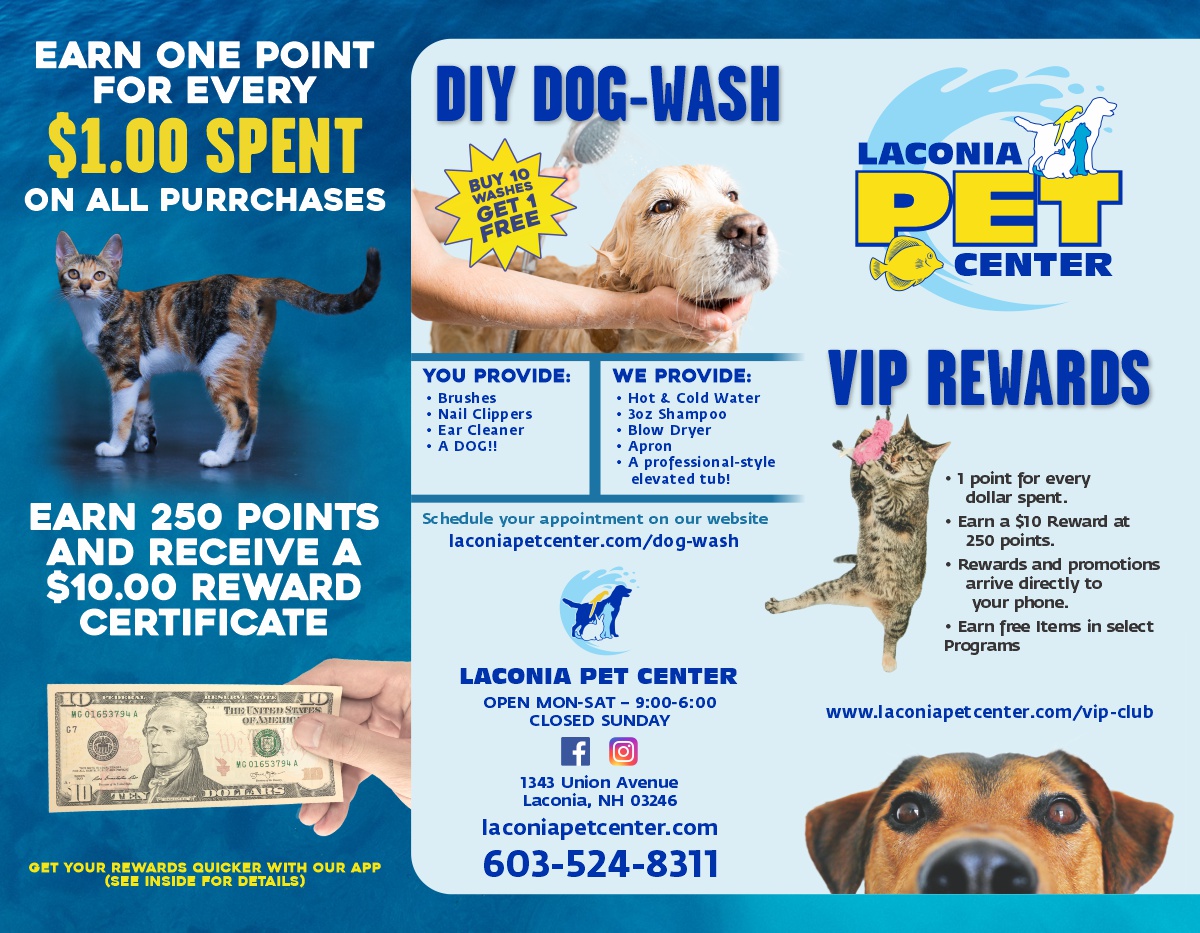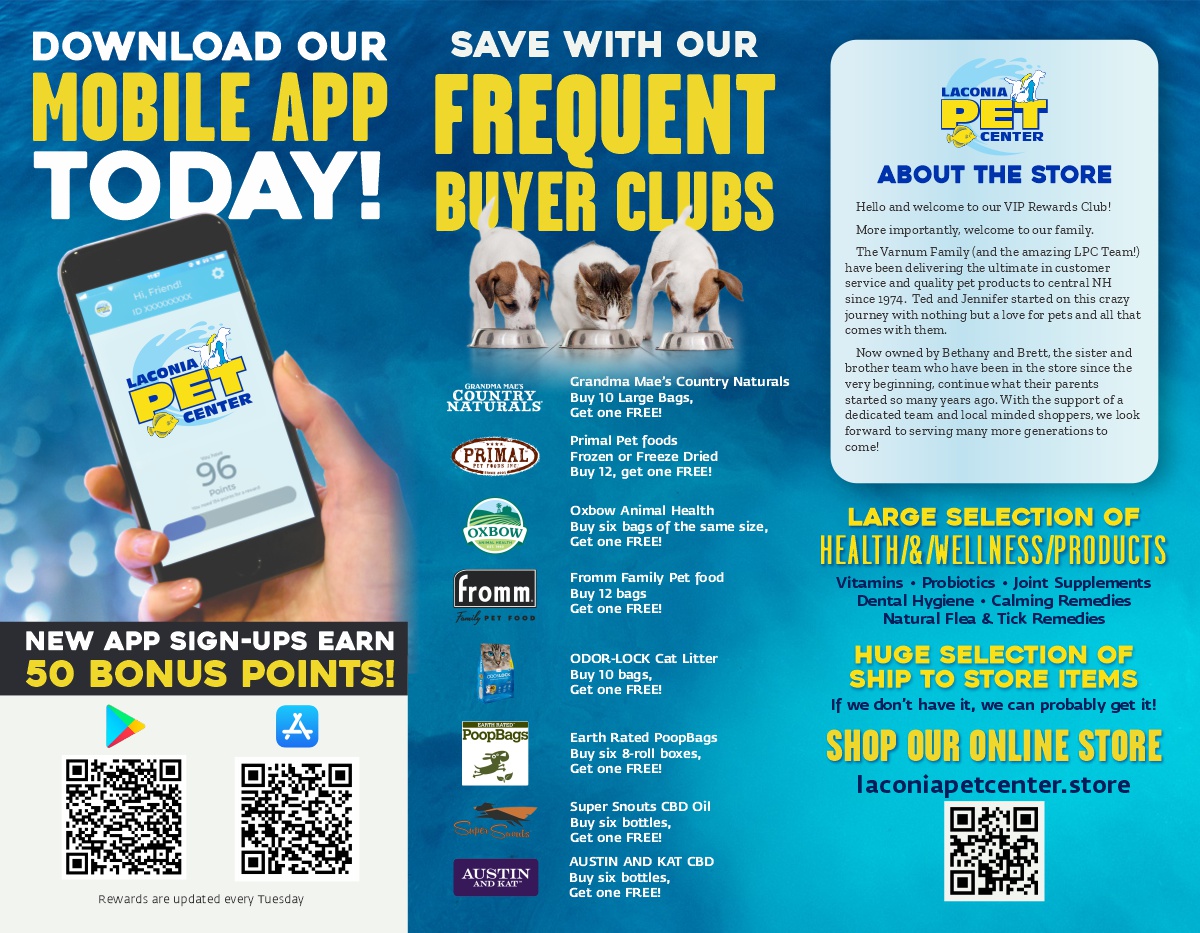 Why become a Laconia Pet Center VIP Club Member?
ANSWER: Because it's gonna be fun!
The Laconia Pet Center VIP Club allows you to:
Accumulate Points for Reward Certificates.

250 points = $10.00 Reward Certificate.

Earn Free Food in out Frequent Buyer Program.
Reprint receipts whenever you need them.
Use our app for easy redemption of rewards & offers.
The VIP Club is open to EVERYONE, and we encourage anyone who shops with us to sign up! No matter how often you shop, it will save you money.
VIP Club members get one point for each dollar spent.
You have two choices on how to receive you Rewards Certificates:
Download our app from either the Apple App Store or Google Play.
Rewards and offers will be sent directly to your phone.
Rewards Certificates will be mailed to your home address.
Rewards Certificates must be presented at the store for redemption.